This project is so simple, and provides the cutest way of displaying pictures. This project is great for beginners or teenagers to try their hand at! First, what you will need to create this chic memoboard is listed below.
12 x 20 plywood (sanded to be smooth)
Hillman carpet tacks (Any small nail can be used, I just wanted mine to be black)
Black embroidery thread
A pencil
A ruler
Scissors
A hammer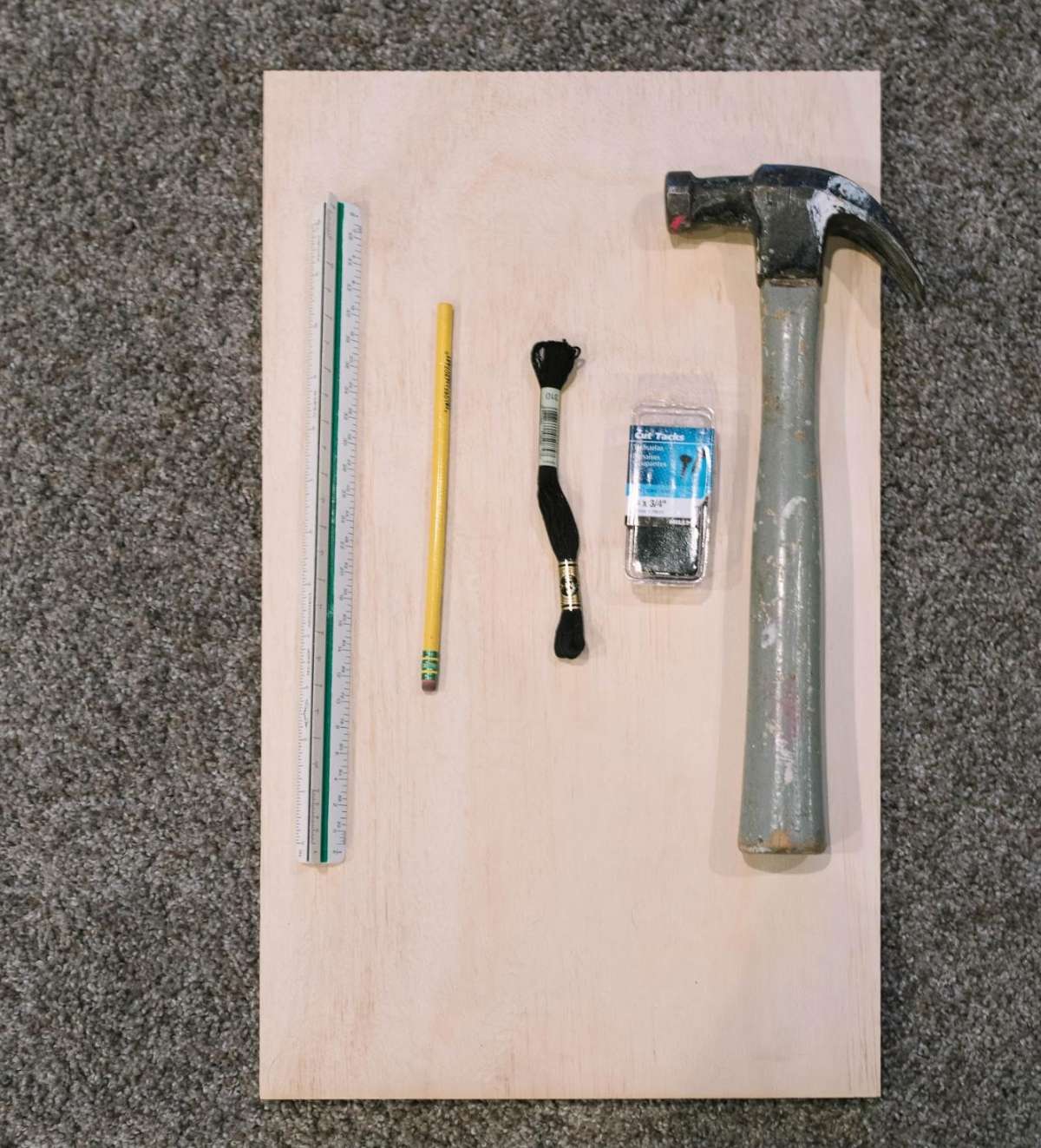 First I started marking where I wanted my nails to go. I marked one inch in from the sides, then every inch down. I wanted the nails to be as evenly spaced as possible. Also, while doing this, remember, it's always good to have more nails in the board than you think you need. When winding the thread, not all nails will be used, but will balance the appearance of the memo board.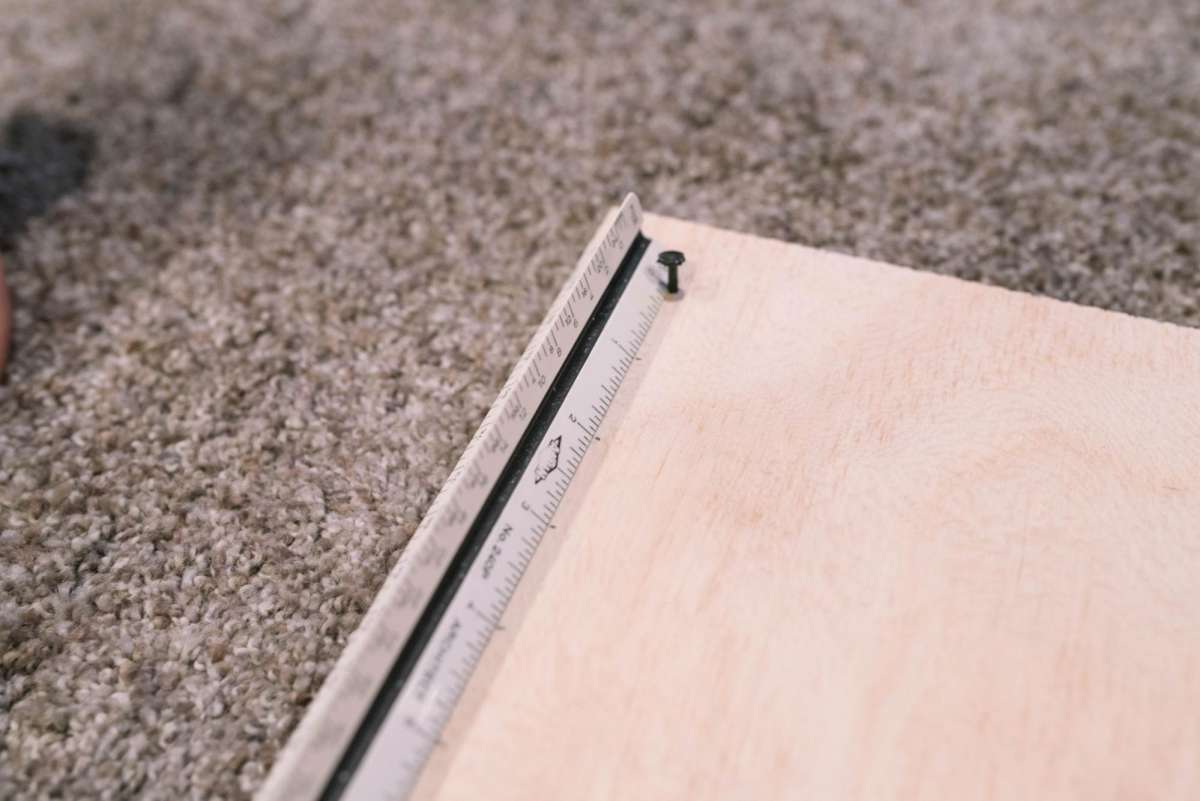 Once the entire board was marked up, I simply started pushing the tacks in at the marked locations. Then using a hammer, I made sure all of them were neatly in place and wouldn't budge.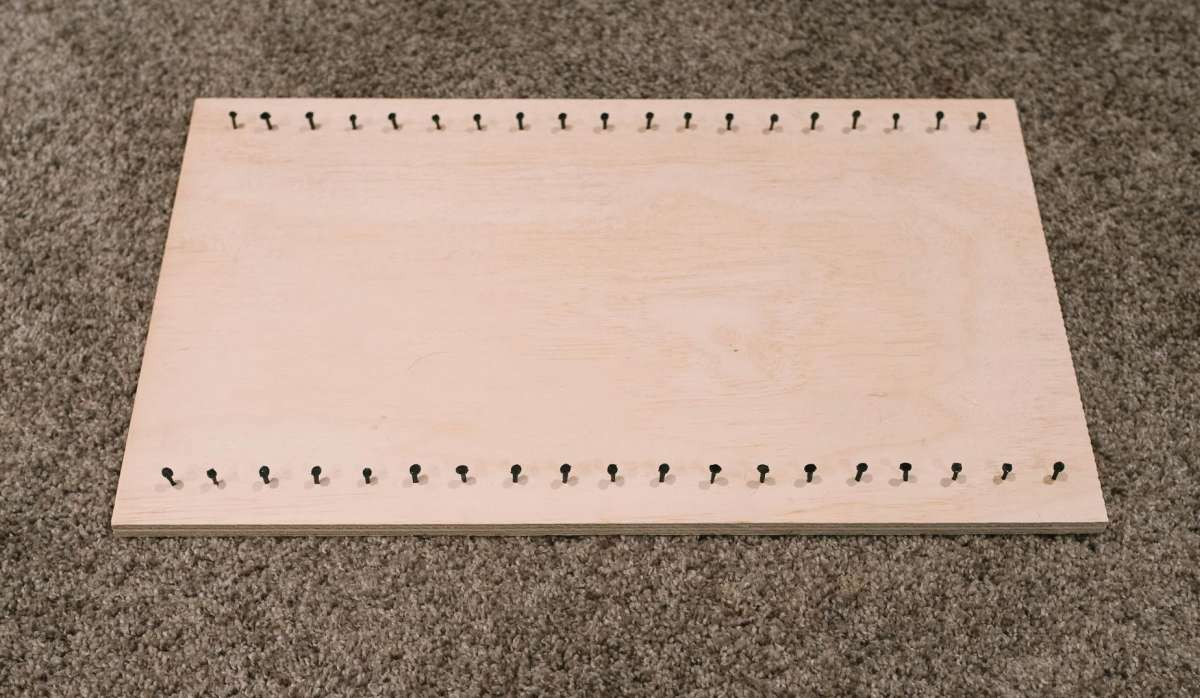 Once this was done, I quickly wiped down the wood again to get any dust off the board. I loved how this looked and in the future might try to make some with different color nails. Maybe I will even spray paint some to be green or blue to make a little bit of a pop effect.
The next step is important. I started by tying the embroidery floss to any nail. Do not start on a corner nail for this step. I tied the thread and cut off the excess. I then started to zig zag in a random pattern. This part is completely up to preference. You can have as much or as little thread as you like, just remember that you will have pictures hanging on it, covering a lot of the thread. Once this is done, I tied the other end off and cut the excess.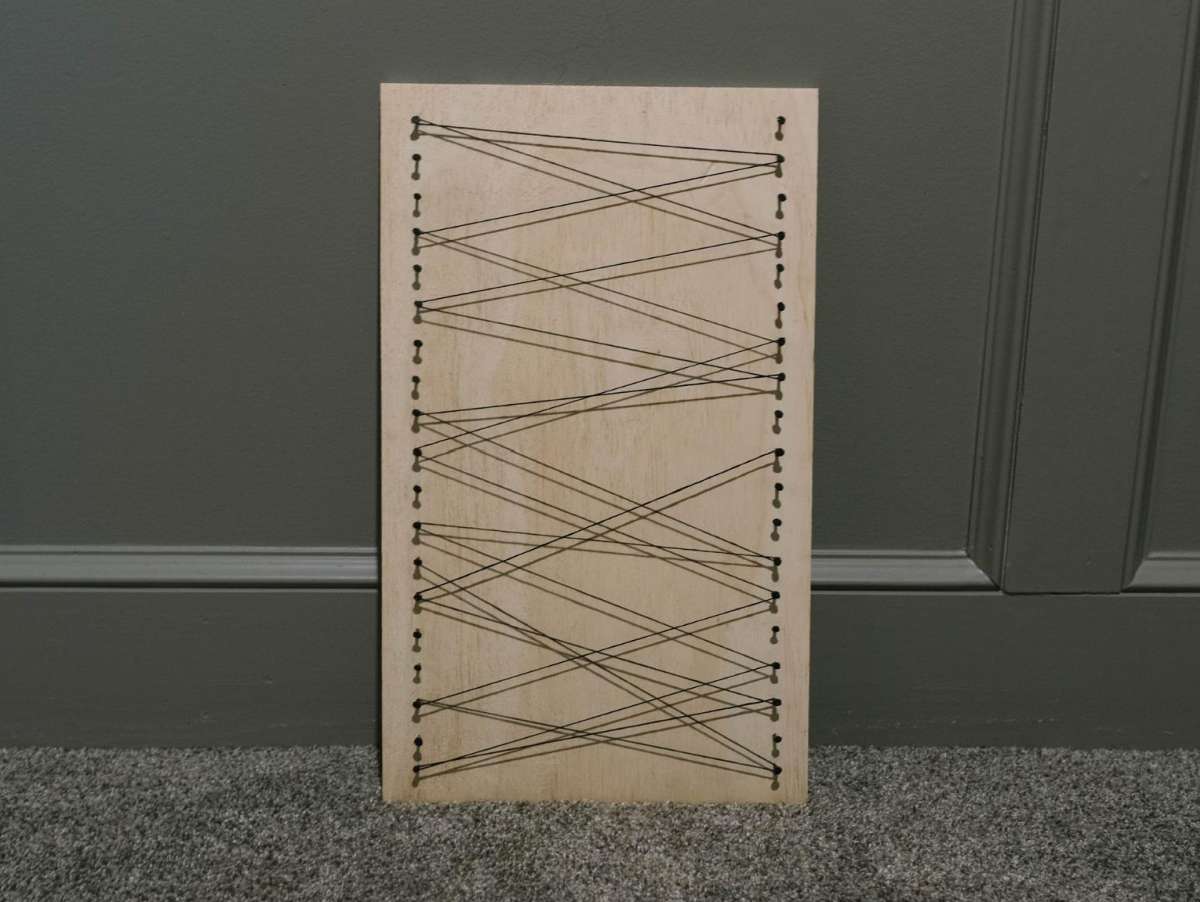 The next step is simply to display your pictures however you want! Some people might want little clothespins, but since my photos had white borders, I decided to go for a much simpler look and I used some sticky tack. This held the pictures nicely. My pictures are pretty large, so normally I could fit more photos on there, but spread the photos as you like! Then you are all done and ready to display, and rearrange photos at will!