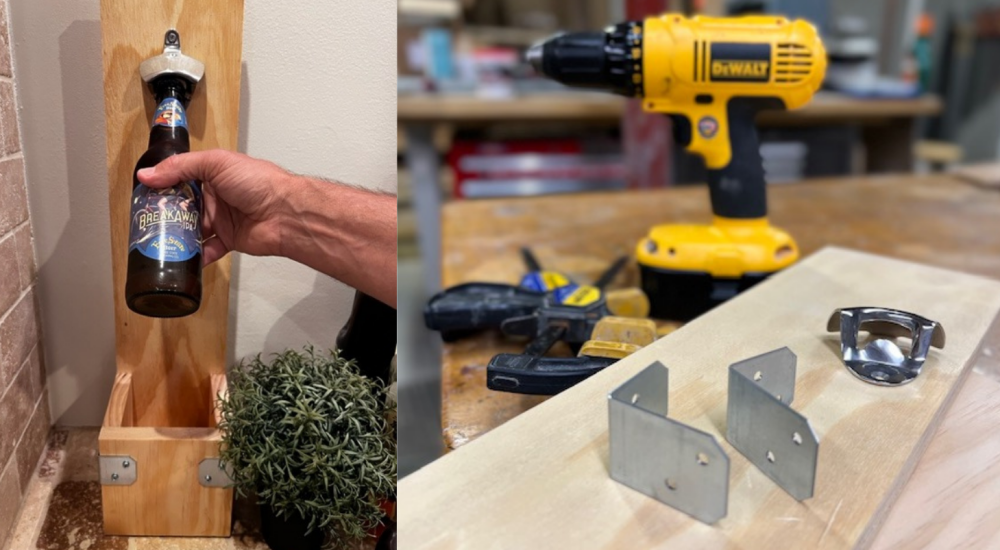 Wouldn't it be nice to crack open a cold one after a hot DIY day without rummaging around looking for an opener?! This bottle opener with cap catcher would be a good Father's day or birthday gift. It can be used in the garage, patio, deck, or in the workshop.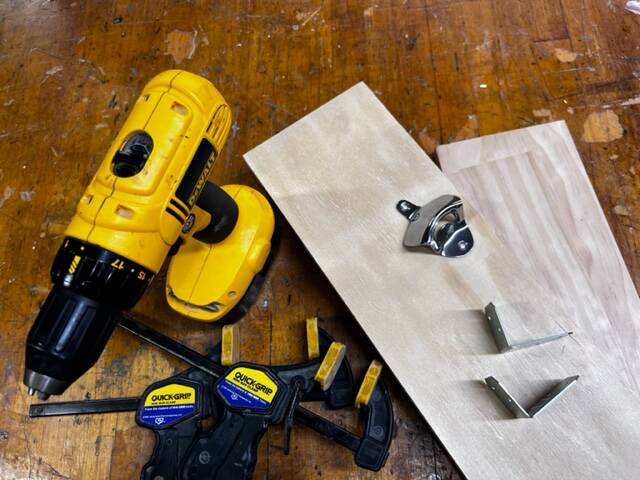 Material you will need: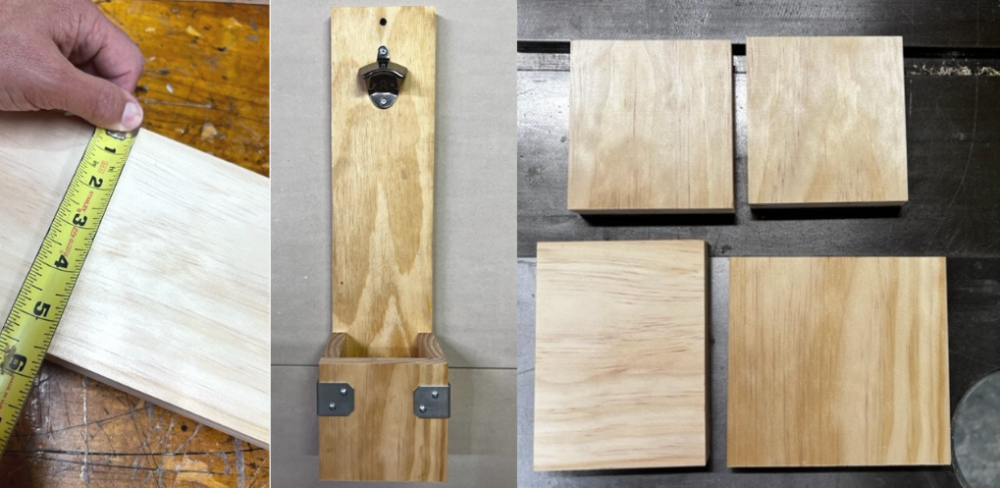 First, determine how big you want this to be. This is our measurement:
The tall side: 5 3/8" wide x 22" tall x 3/4" thick
The catcher box: (1) 5x5 3/8 front (1) 4x5 3/8 bottom (2) 5x5 3/8 sides
Make sure it is in proportion to the size of the opener you purchase. You also need to allow more space for a bottle to fit in between the catcher and the opener. We used a left over piece of plywood lumber and trimmed to size with a miter saw and table saw.
PRO TIP:

To avoid tearing into the wood, a miter saw is best to cut cross grain while a table saw is great for ripping along the grain.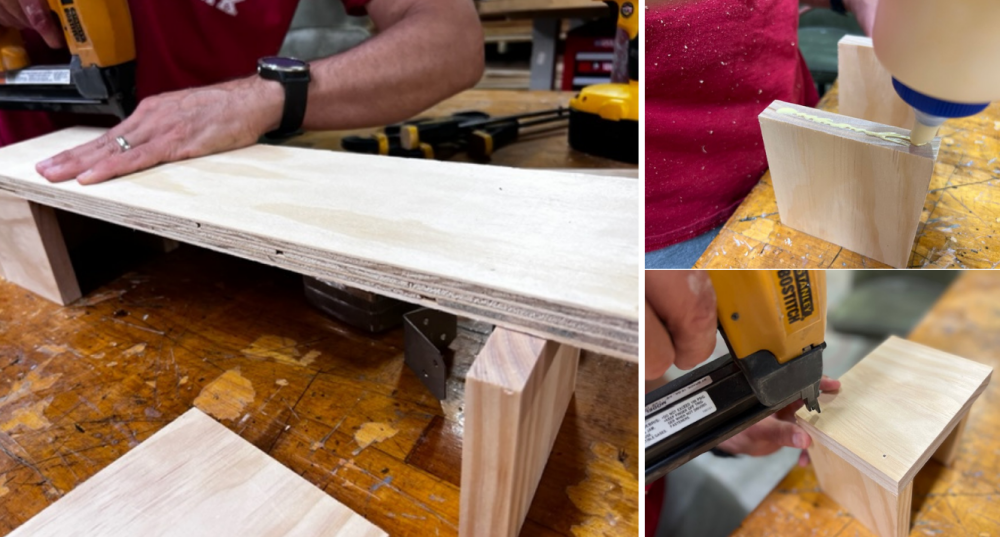 Assemble the box using wood glue. We highly recommend nailing the box together as well on the back side where nailheads are less visible and where you will put the brackets. It is very tricky to use glue alone as the small pieces of wood can shift easily as you wait for them to dry.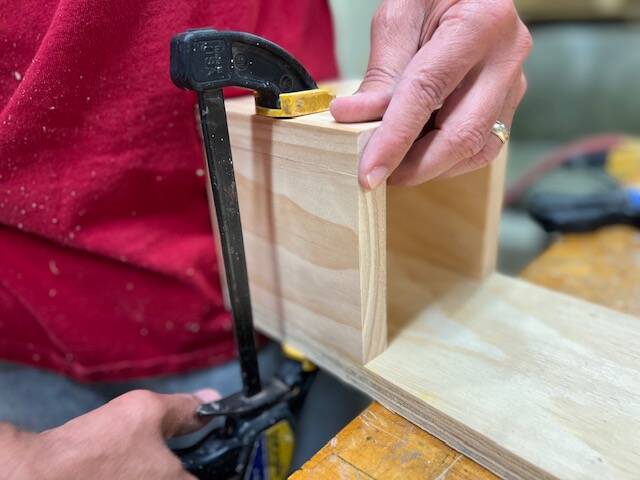 Clamp on both size of the box and let dry overnight.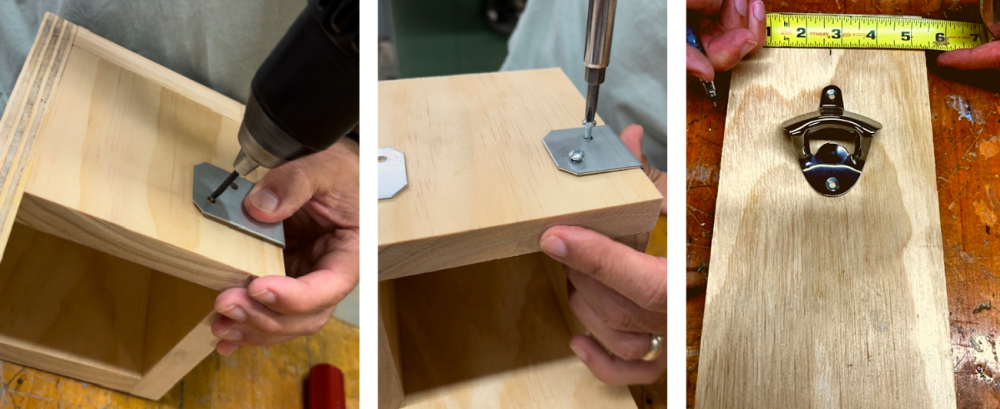 Once the glue is dry, next up is installing hardware. It is best to pre-drill before putting in the screws to avoid splitting.
PRO TIP:

When pre-drilling, to avoid it going too deep through the wood, measure how far you need to predrill and tape that spot.
You can also paint or stain before installing the hardware. Once it's ready to put up, it is best to mount this onto a stud to keep the box secure as you know it takes a bit of resistance to open that nice cool bottle of beverage. ENJOY!