We love the earthy soft tones that we find in terracotta pottery. Unfortunately, it can be difficult to find terracotta pottery that isn't expensive these days. We found a way to mimic terracotta and flip any pottery into the beautiful clay material. Here are the things you will need to transform any vase:
Flat paint in any color (can be exterior or interior but must be water-based)
Baking soda
Paint paddle
Paint tray
Paint brush
The first step is to clean off everything you plan on painting. Dust will affect how the paint adheres to the vases, so this step is really important. I actually got a mixture of different materials. Some are ceramic, porcelain or wooden. I wanted to see that this would work on all materials.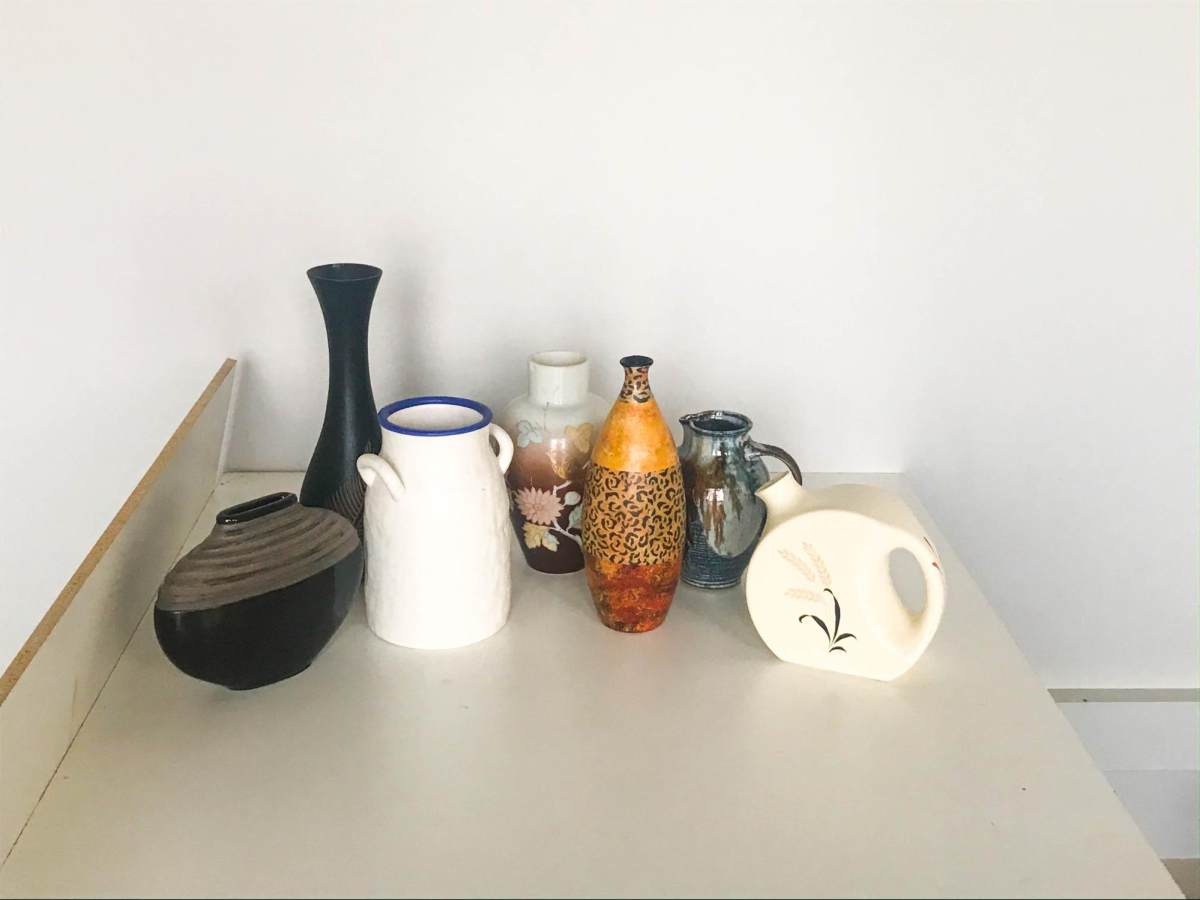 Once the vases are fully cleaned off, the next step is to mix the paint color you want to use. I got the following colors from Valspar in flat exterior paint. I got flat paint because if you look at most terracotta there is no shine, so I wanted to best replicate that style. My colors are:
Tuscan Rooftops
Orange Pekoe
Terra Cotta Blush
Nudist Camp
Warm tones seem to work really well for this style of paint, but it will work with any color.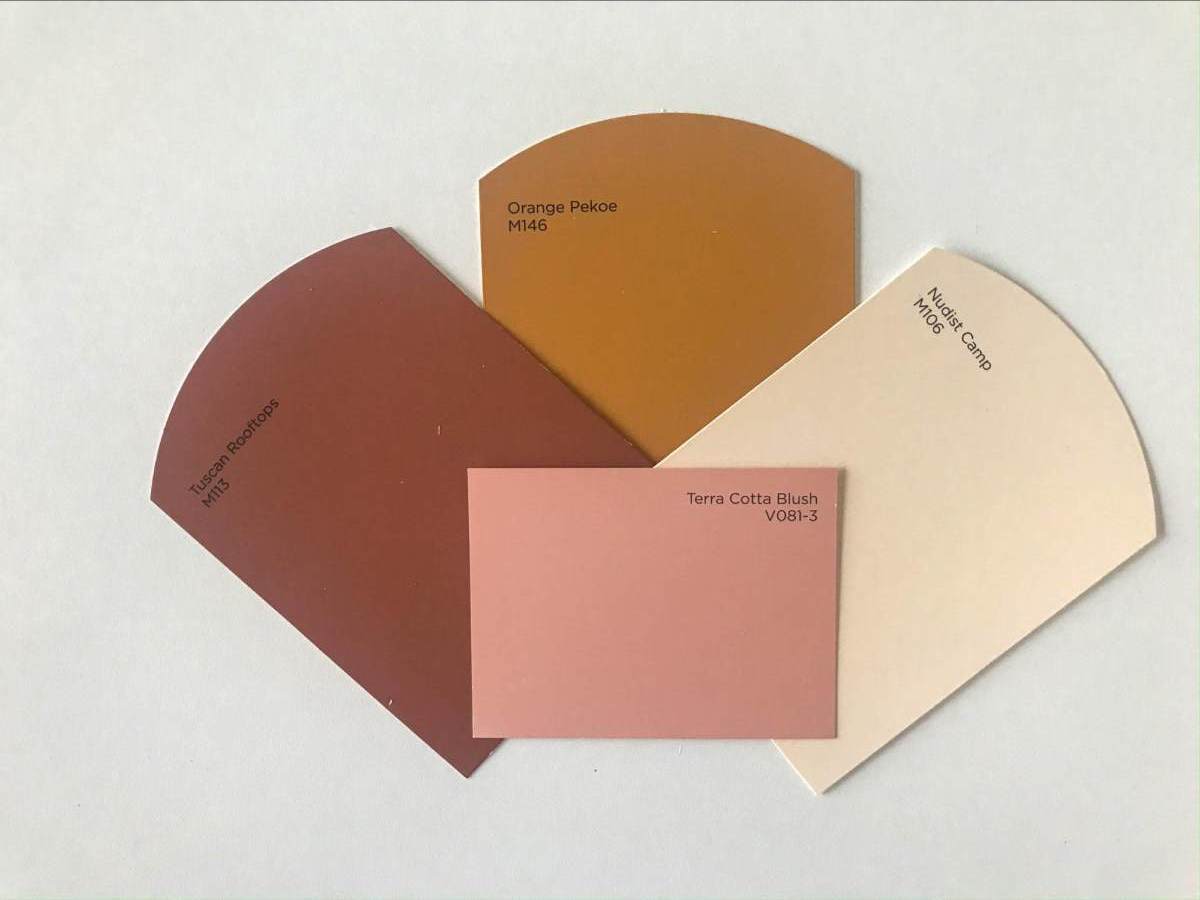 Once you have figured out which color you want to use, make sure you mix your paint thoroughly before pouring it in the paint tray. After adding the paint to the paint tray start to add your baking soda. I didn't ever use an exact measurement, but I added one spoonful of baking soda at a time until I got small air bubbles popping up through the paint which you can see below. It should look and feel a little like cake batter.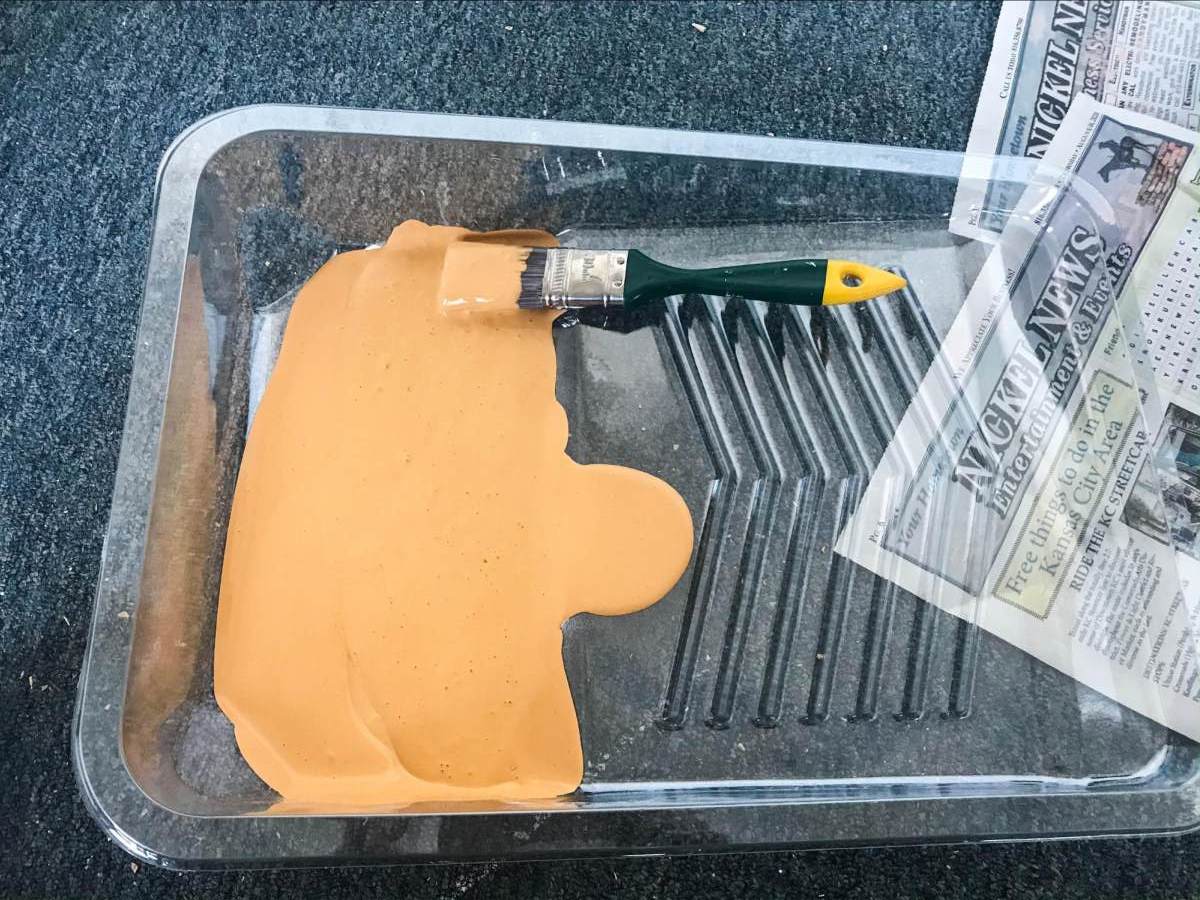 Once I mixed my baking soda and paint together, I started painting. I layered the paint on fairly thick to really make sure I was getting the baking soda on the vase. This would assure that I get that nice textured matte look I was wanting.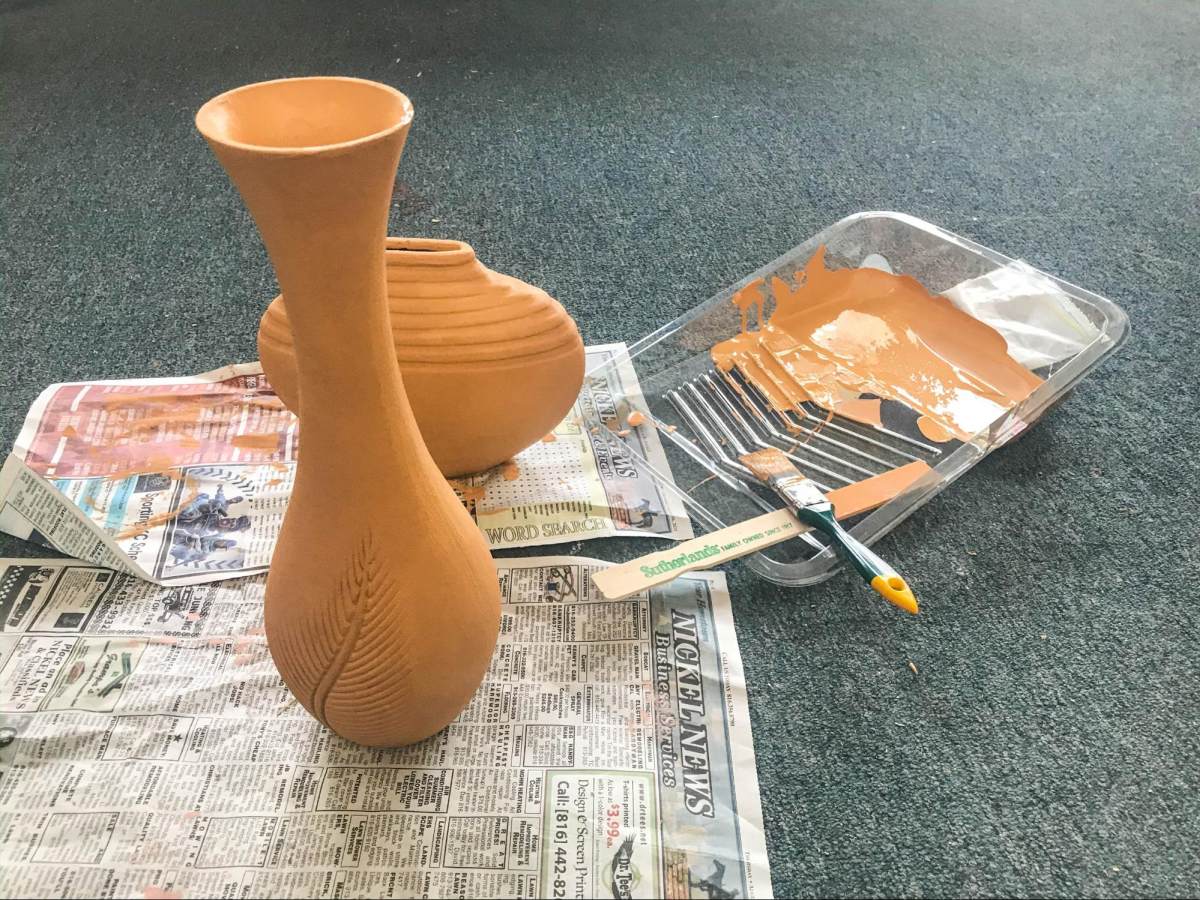 I had to do two coats on pretty much every vase. However, the paint seems to dry fairly quickly, so this really didn't take too terribly long. It was also fairly easy to paint since the baking soda thickened the paint a little, it didn't drip much, so it really made a nice, even finish.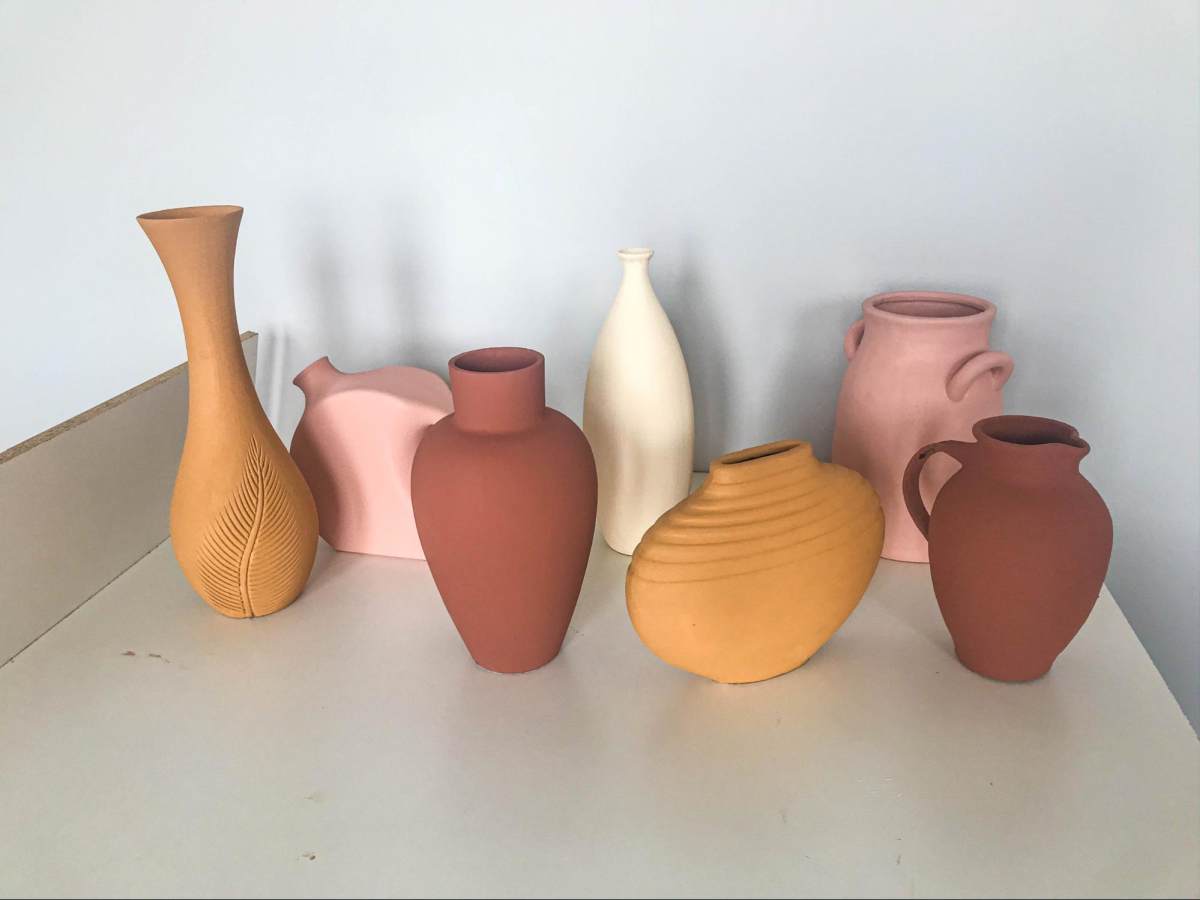 Once I finished the vases in all of the colors I wanted, I let them dry over night. It was really impressive how they turned out! It is hard to capture the texture in an image but it really feels and looks like clay up close. You could use this technique on lamps as well, which would look really great.