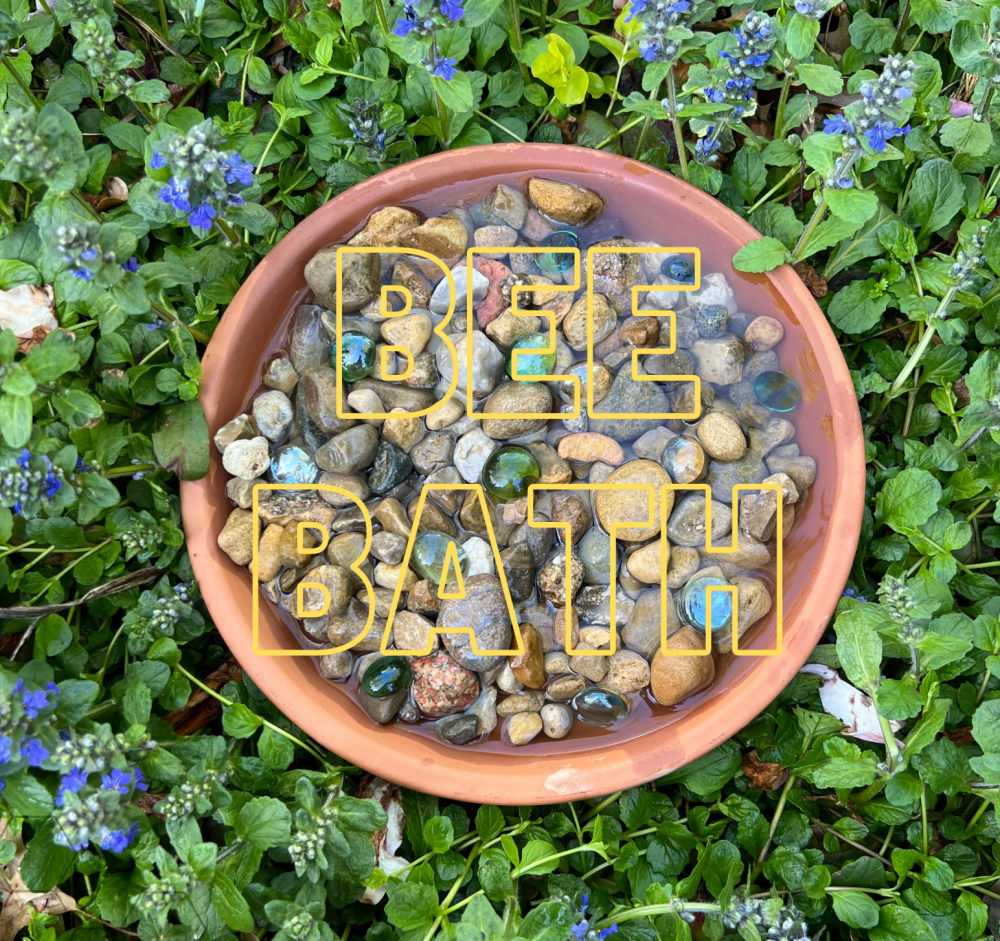 Water is the most important food source for all living things including endangered bees.

As much as homeowners love to plant flowers that attract bees, you can serve up another water source right in your beautiful garden.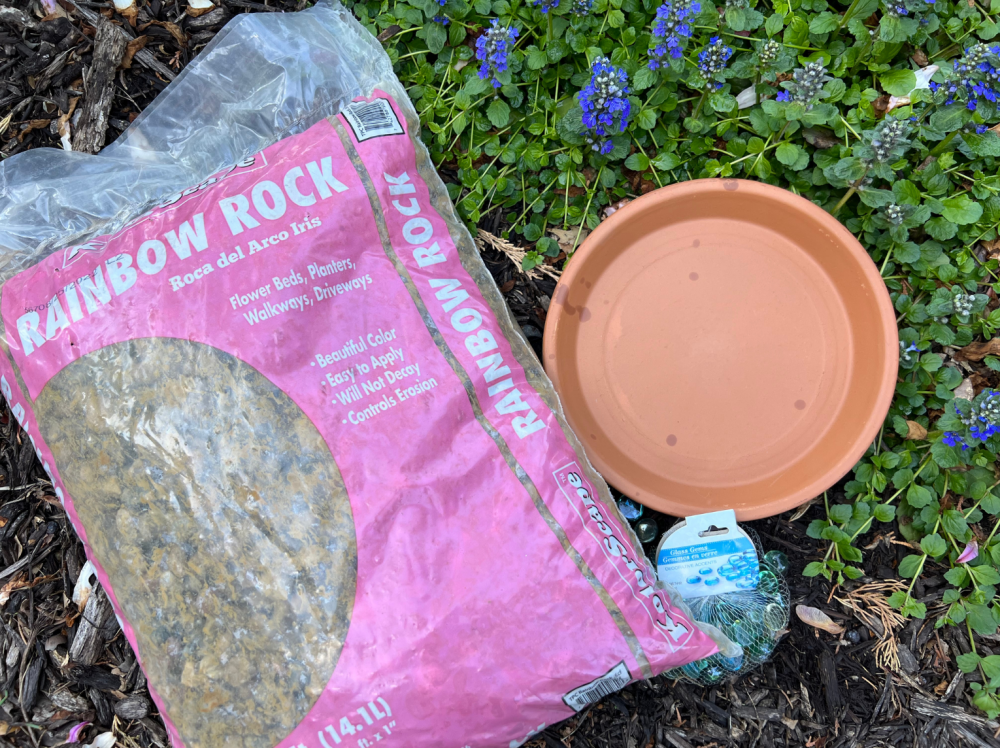 Things you will need: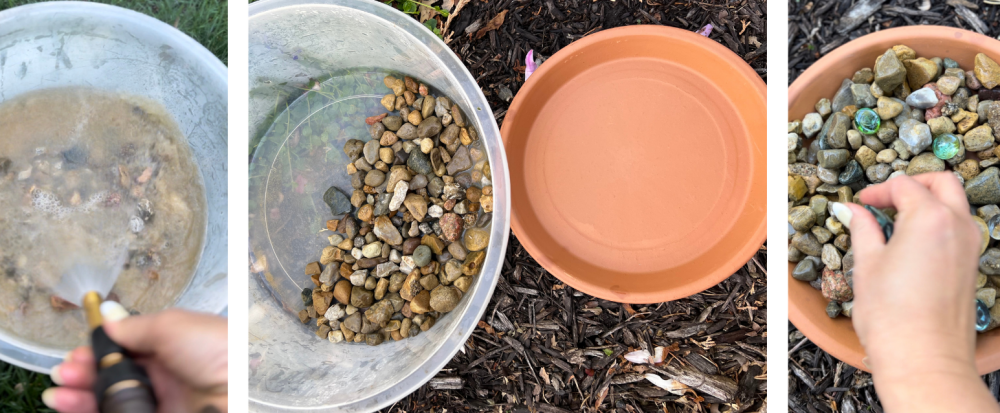 Choosing the right rocks are important. You want to make sure they are big enough to fill the tray but still allows for water to be visible and accessible to bees as they travel by. You don't want the bees to drown.
We chose rainbow rocks with assortments of pretty colors and texture. Rinse the rocks thoroughly. Fill a good amount of rocks to fill the tray. We used a 10" tray and about 1" deep. We also threw in some glass stones mainly for the aesthetic look once placed in the garden. Then fill in the water. Oh Wait! Not just regular water either. We will go over that next!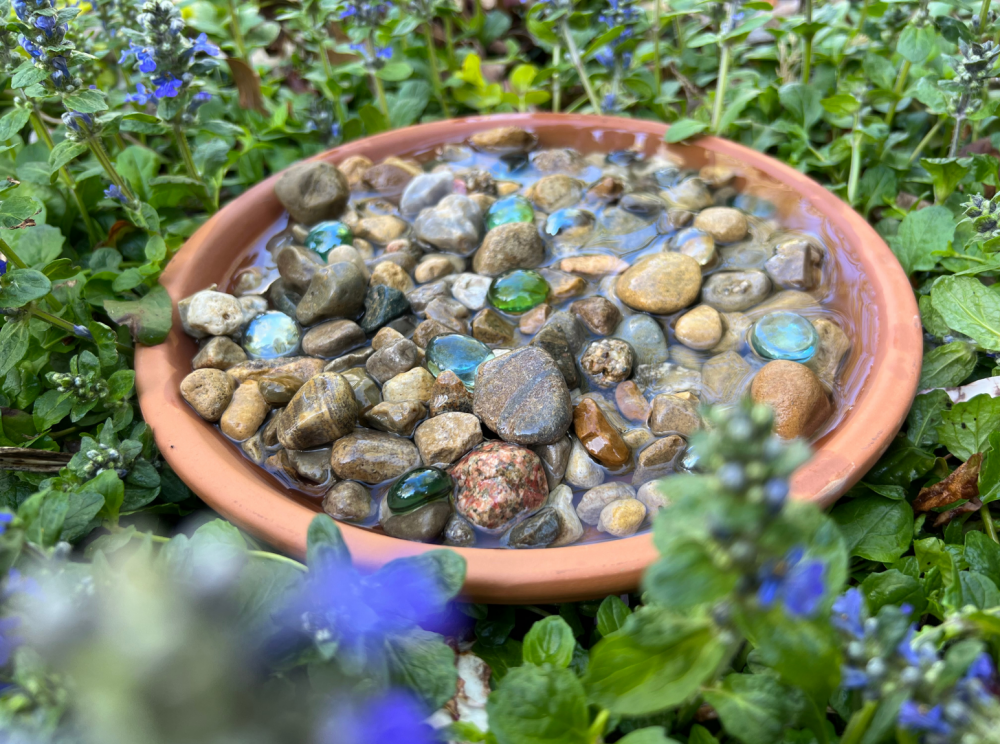 If you have plants that attract bees in your garden, that is an ideal place to get the bath introduced to your frequent flyer. It is a scientific fact that bees use the scent of smell to detect water and food source. So to our surprise, we learned that the smellier the water the better! If you don't want to resort to adding worms or decomposition to the water, you can add a small amount of sugar, salt or chlorine bleach to start. Once bees remember to come back to your water source, you can stop adding them. Trust us you will BEE-thankful for this tip! Long Live the BEES!