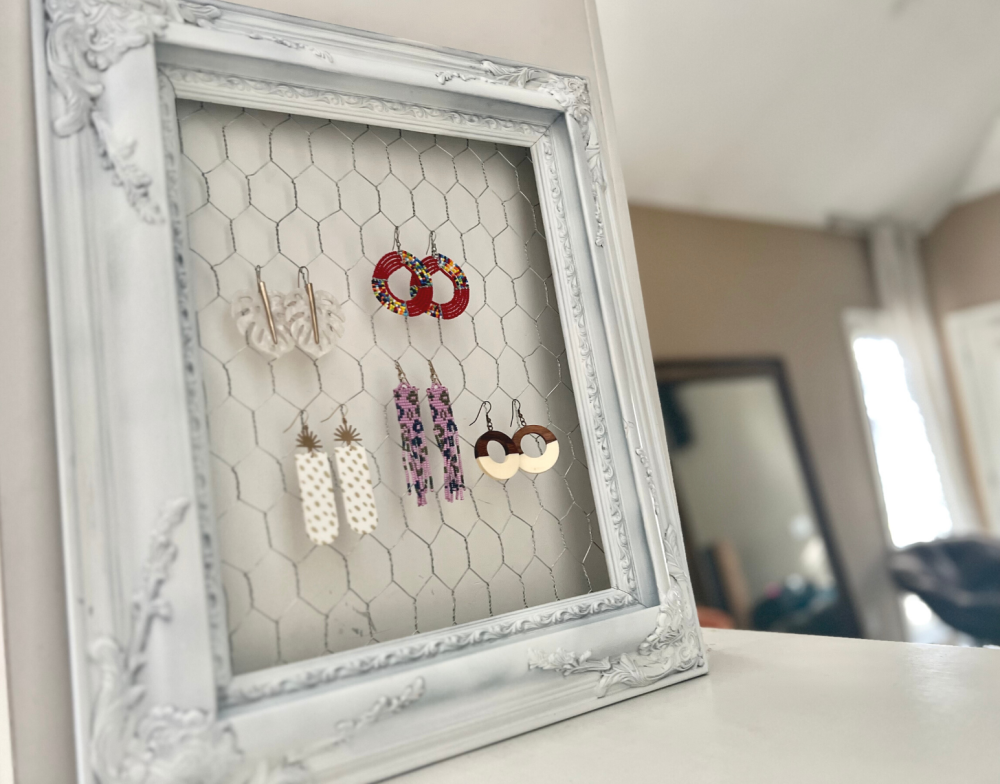 Are you on a mission for organization? January is the month many of us declutter, organize, sell or repurpose old things we have been holding on to. Today we will show you how to repurpose an old picture frame into a handy wall organizer.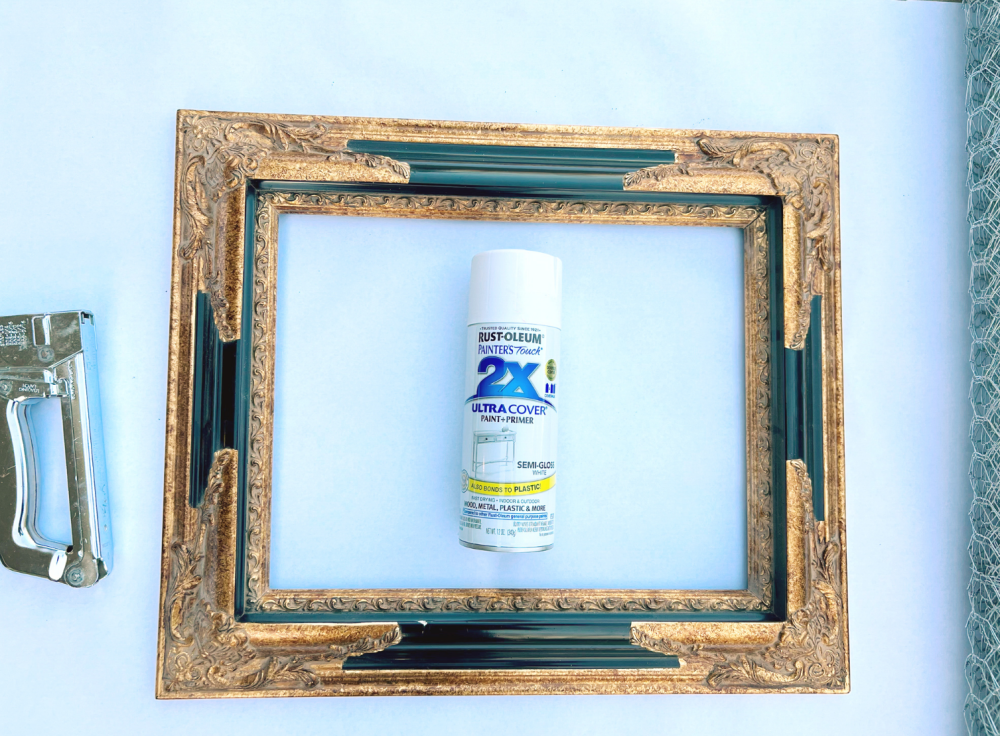 Things you will need: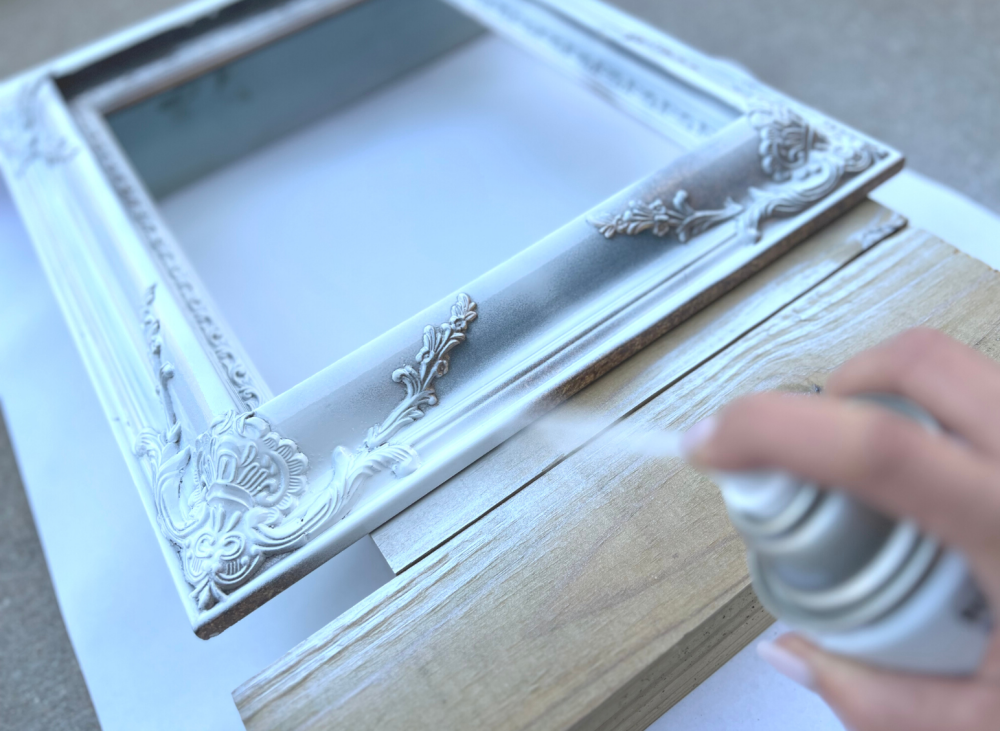 To avoid paint sticking onto the surface, we raised it up with a few pieces of wood. Spray lightly at first. Let dry and if you want a more solid coverage, apply a second coat. We only sprayed one layer lightly to get a more rustic farm house look. This will also depend on the color of your original old frame.

Next, measure the size of the space for the wire. You want an ample overhang area when stapling. Be sure to avoid covering existing hanging hardware.

Working with chicken wire is a bit trickier than it looks, especiailly if you are doing it by yourself. It is best to wear gloves when handling the wire (Ouch! We should have.). As you unroll, secure it with a few clamps to hold it in place.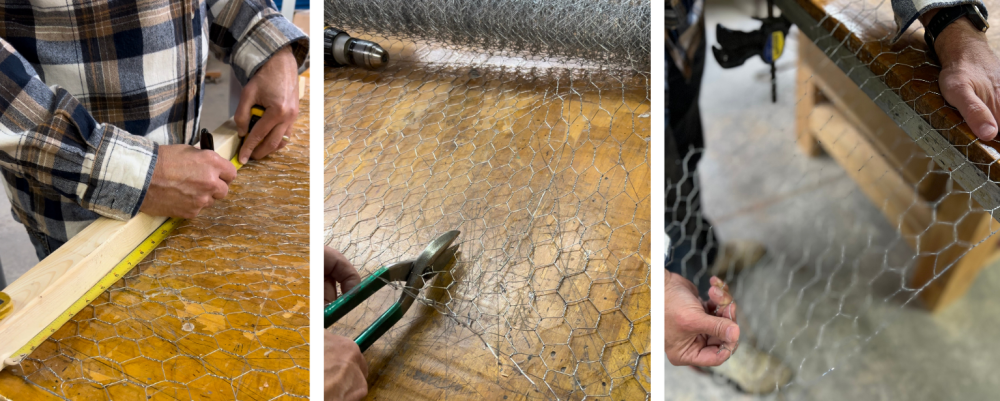 Mark the desired size with a sharpie and begin cutting. Once finished, bend it over a corner of a table to keep it from curling back.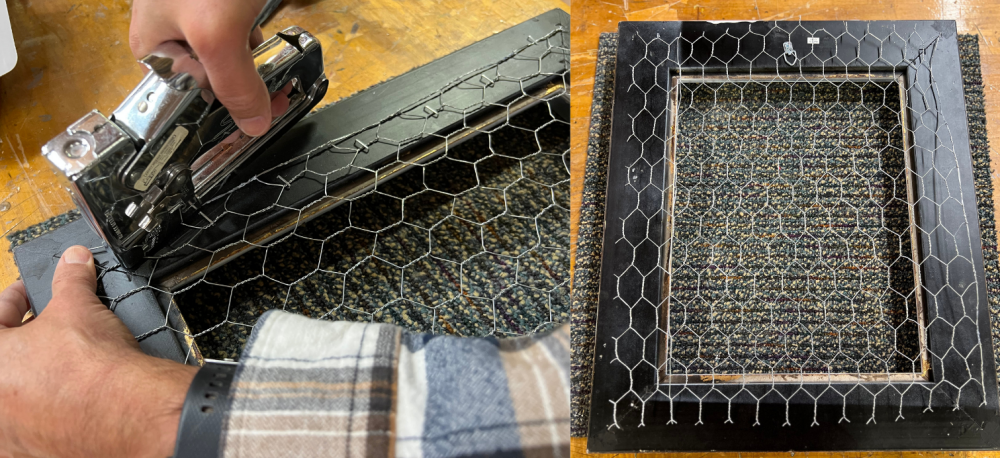 Staple all around to keep the wire in place. You need to make sure the frame has the right thickness for the size of staples you use. You don't want it to show through the front.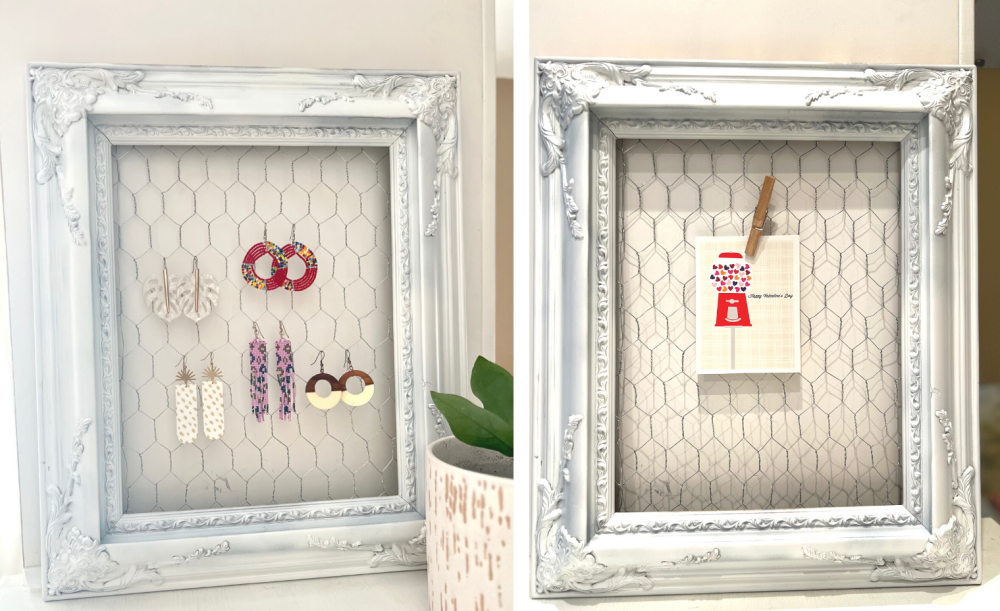 This is perfect to organize earrings, make a cute memo board or for pictures. It will be a fun addition to decorate your mantle as well. What color will you make yours? Be sure to tag us. We would love to see yours!