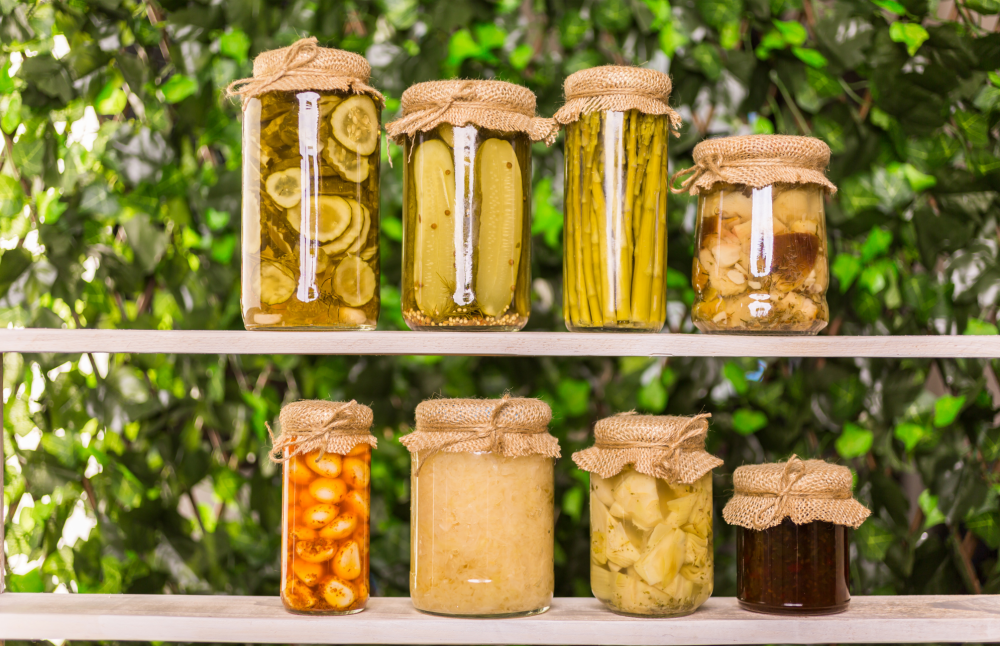 Maybe this year you decided to go back to the basic with growing your own food. Why not take a step further, preserving the produce you've grown? Canning can seem overwhelming for a beginner; what kinds of fruits and vegetables, which methods, recipes, supplies, which jar, how long, when to start...so on and so forth.
Let us help you start from scratch with the basics of canning.


There is a canning recipe for nearly every fruit or vegetable you can grow in your garden. Perhaps you may want to start with what you like to eat or what you grow successfully in your garden. The most common and easy-to-can are tomatoes, cucumbers, beans, fruits and berries. Oh yes!, those yummy jams and preserves. Perhaps keep those tomatoes ready for your next pasta dishes.
You have to harvest them at the right time. Not over-ripe or premature.

There are 2 basic methods to canning. Pressure Canning and Water Canning. Here is the low down according to our partner at Ball: Water Bath Canning is a lower-temperature canning process. Pretty much boiling your canned food in hot water. It is ideal for high-acid foods and recipes that incorporate the correct measure of acid.
Fruits and fruit juices

Jams and jellies

Salsas

Tomatoes

Pickles and relishes

Chutneys, sauces, pie fillings
Pressure canning is the only processing method that reaches the high temperature (240°F) needed to safely preserve low-acid foods. It consists of a large pot, a rack insert, and a fitted lid with a dial or pressure valve. You need to use the jar made specially for canning. Keep in mind you might need to submerge them in extremely hot water. You don't want to compromise your food being under pressure. The lids are made to seal the food properly. Never reuse glass jars from other condiments.
Meats

Poultry

Salsas

Vegetables

Chili

Seafood
Jars come in all sizes. What you need to consider is how you want to store it and where you might need to store it, size of food that will transfer into them. Ball has provided a handy guide right here.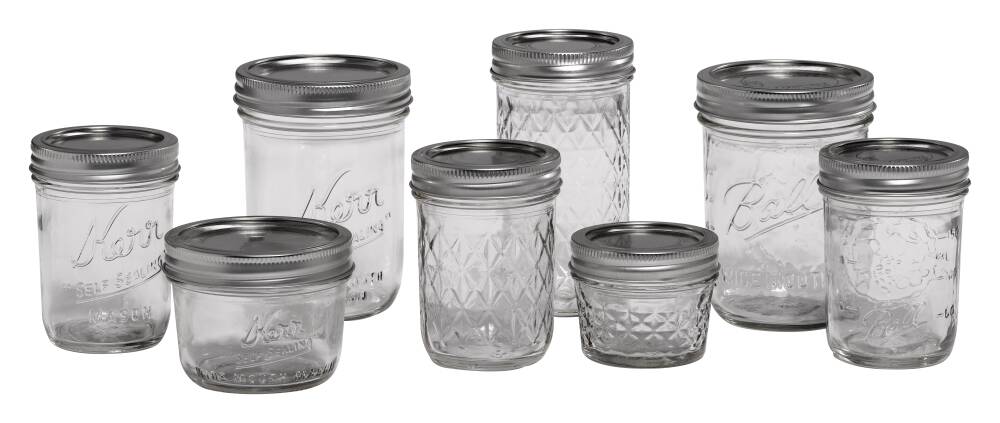 Source: Ball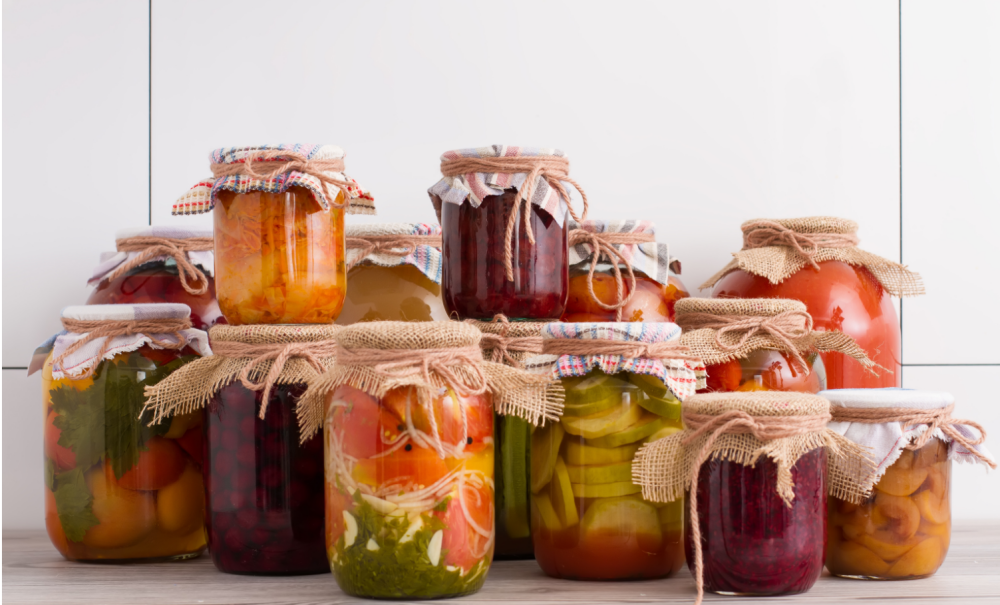 Here are a few recipes from our favorite partner
How to make perfect pickles by Chef Jeff
Basil-Garlic Tomato Sauce by Ball
Pickled Summer Relish by Miracle Gro
There are an abundance of recipes and methods out there to start your canning projects. Be sure to rinse your produce very well before any preparation. Tag us on social media! Can't wait to see what your first jar will be!