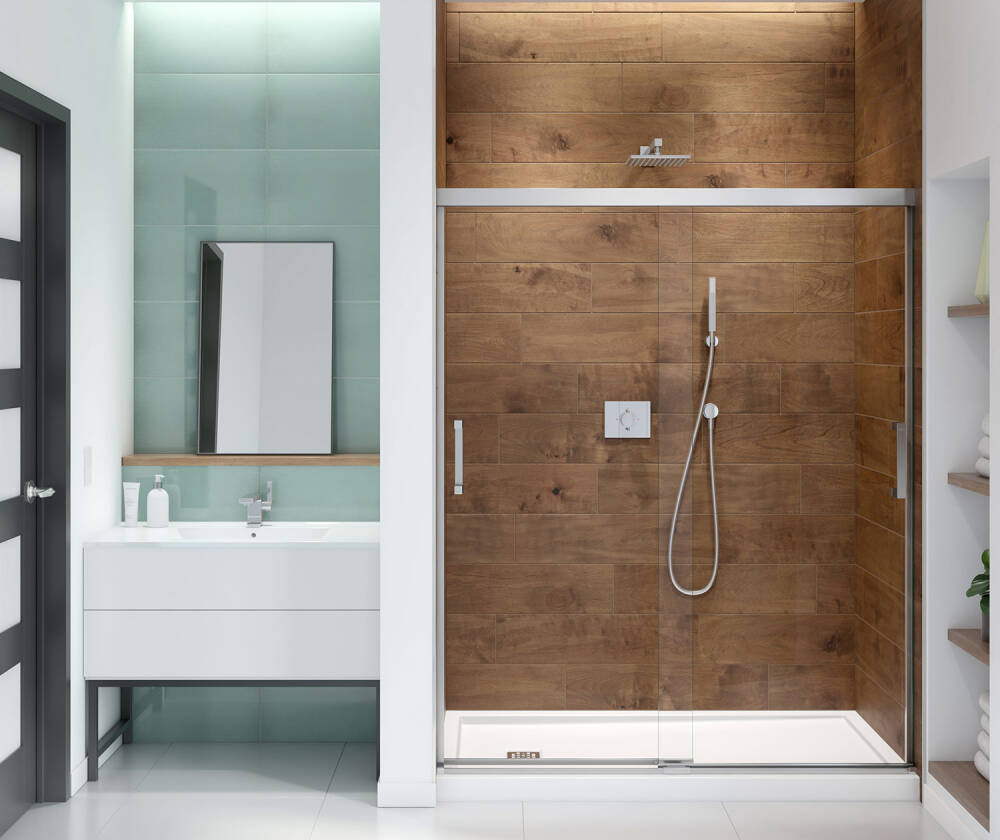 Source: Maxx
Meet Jamie, our designer Consultant at our Olathe store.

We had an insightful conversation in regards to how customers go about updating their bathroom, things to consider and so many great options Sutherlands has to offer.
Many of our customers mostly look into remodeling their current home. Some are just wanting to update, renew and refresh the styles.

When choosing vanities, many do not have the flexibility or options to remove walls to accommondate other sizes. If this is your situation, you need to look at what kind of space you have and then look whether the styles you like are available in the size that you may need.

Source: Osage Vanities

Source: Osage Vanities (Silvertone, Mocha and Manchester)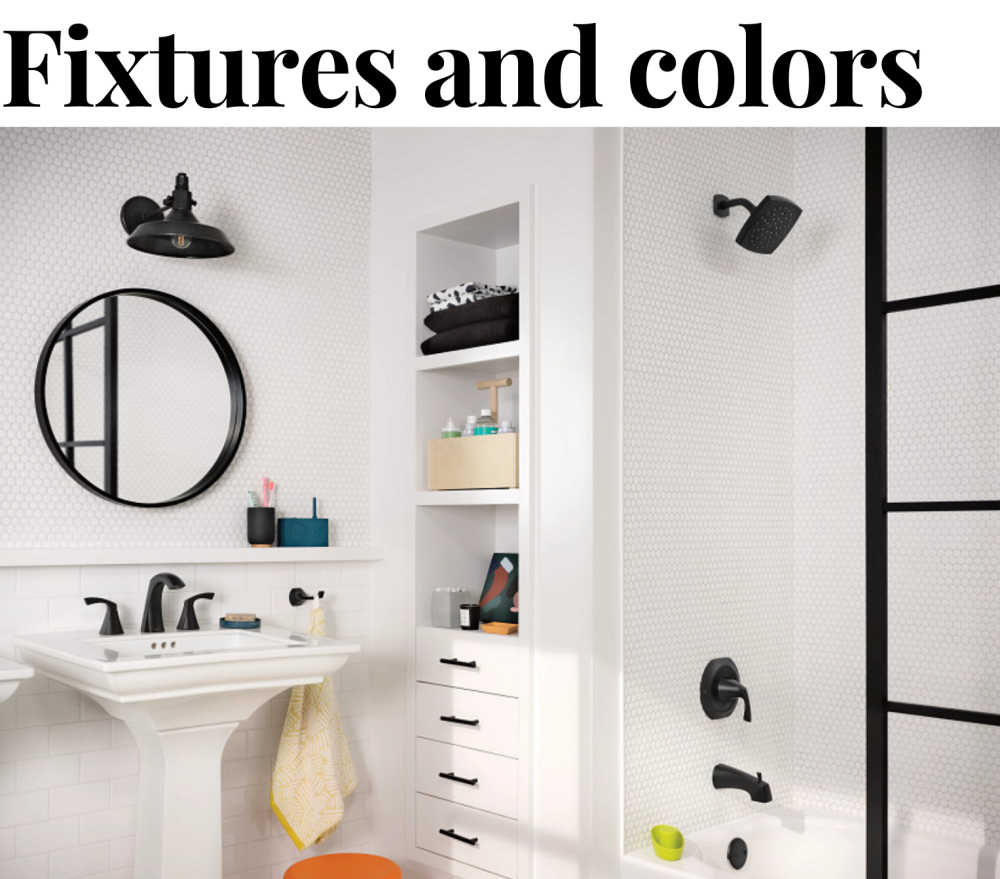 Source: Moen
When choosing a vanity fixture, you need to know the hole sizing; single, 4" or 8"; these spacings will vary by the brands of faucets. If you decide to buy a pre-made vanity with top or lavatory sink, you need to keep the spacing in mind. An easy way to do this is to measure the outside hole to the center of the middle hole. We can certainly guide you in the right direction.
Coming on strong right now for fixtures are the matt black finish along with the traditional chrome, steel and satin nickle. Be sure to check out the latest showerheads Sutherlands has to offer. The magnetic showerheads are very trendy and practical. These will give your bathroom an instant update.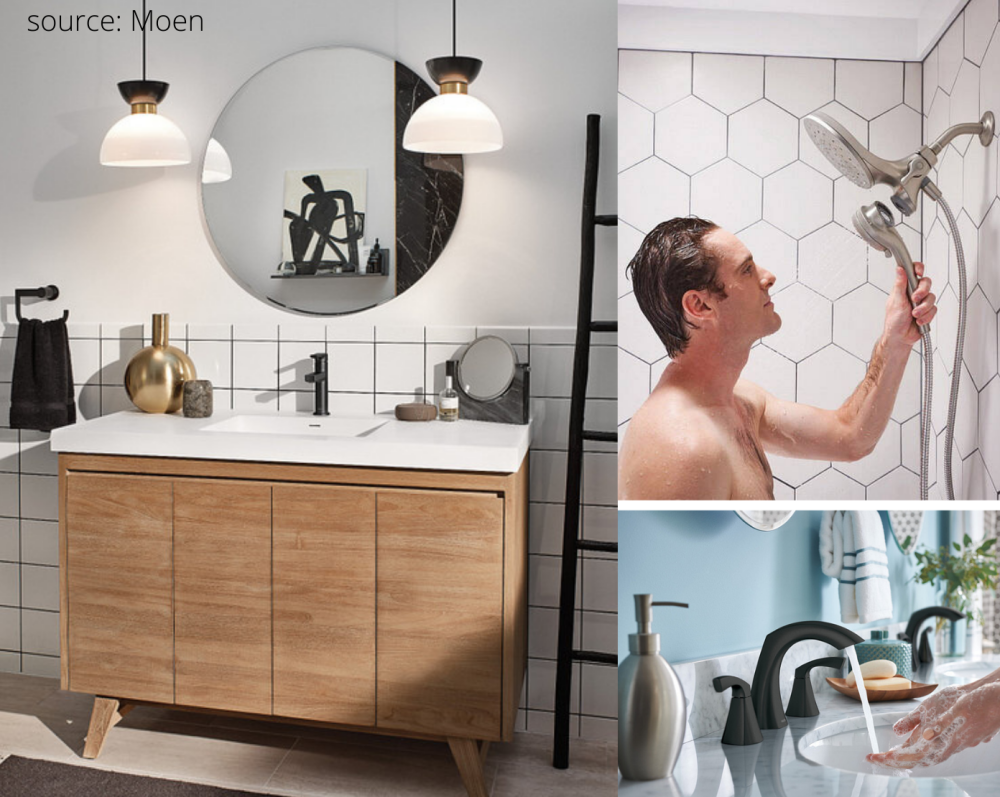 COLORS

When it comes to bathroom color trends, Jamie suggested to be yourself. This is one small room that is all yours, and nobody else sees it. If you like bold colors, go bold. Make a fun accent wall. If you want to play it safe, right now gray and neutral colors are still very popular.

Source: Onyx Collection

Many of our customers are searching for options that cater to their specific needs. One key in common is maintenance free. Sutherlands offers many choices besides what is carried in-store every day.

We have great success with this program. It offers the best value and top quality you can ask for in customizing your bath. It comes with a lifetime warranty and is very easy to install. With its solid and smooth surface, you don't have to worry about using harsh chemicals to keep it clean.
The Onyx Collection manufactures shower bases, shower pans, tub-to-shower conversions, lavatories, tub surrounds, seats, trim and other shower accessories to your specifications in almost any size, shape, and color.


This program has recently gained popularity, bringing European styling to your home. It is waterproof and easy to install. There are different size kits available. Each kit will have all tongue and groove panels and waterproof adhesive. The best comparison is it is similar to Composite decking, but this is for your bathroom. Super easy to install and it looks great. Jamie even installed one in her home. Very quick turn around time. See details here.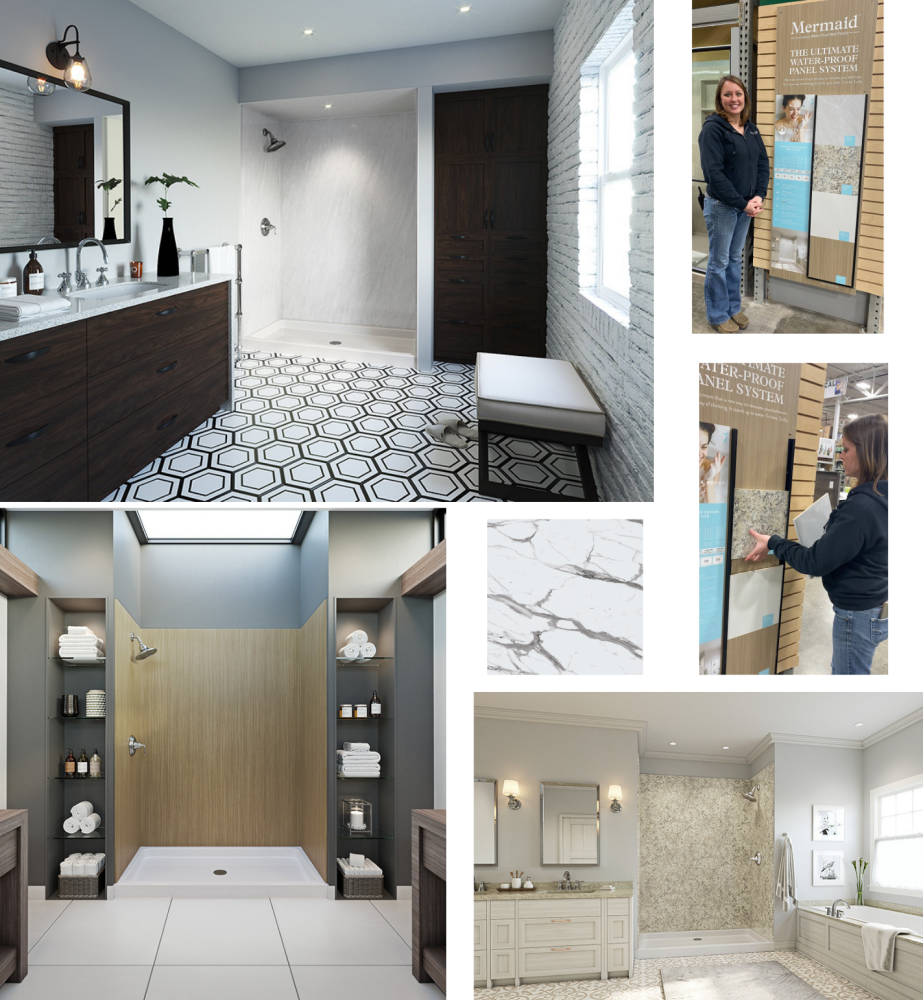 Source: Mermaid Special order

We offer many in-stock styles and sizes when it comes to shower doors. If your bathroom requires certain specifics, we have a great special order program. You have to see the barn door style (pictured below). We are happy to walk you through glass and trim options. This is one finishing touch that is worth your investment.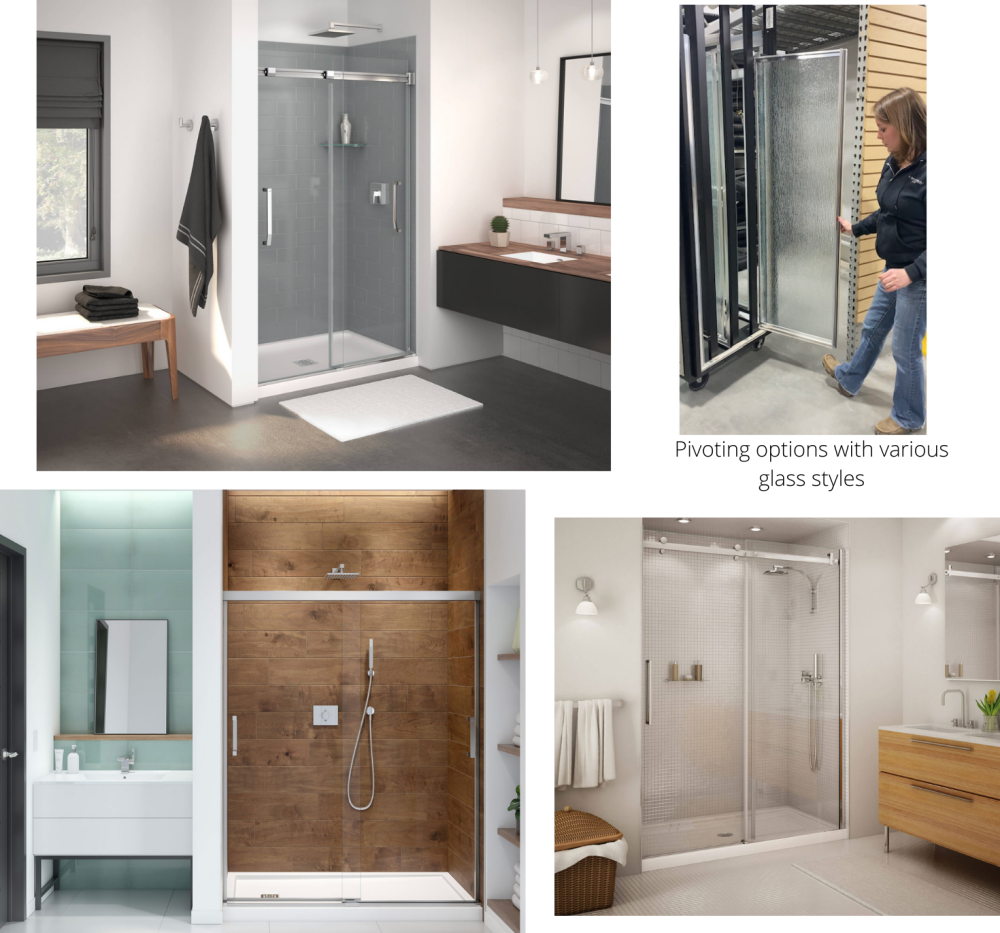 Source: Maxx
| | |
| --- | --- |
| | We can't wait to see what your ideas are and to work with you to create a spa oasis right in your home. Be sure to check out many other departments to complete the bathroom of your dream. |